We Buy Tampa Houses in any Condition!
For Sale $89,500 OBO!
Call Carlton Polk (813)282-9068
9309 North 21st Street; Tampa, Florida 33612
2 Br 2 Bath 1,000 sq ft +/-
New roof, new carpet
Electric upgrade

Recently remodeled
Central Heat/Air-conditioning
Move in ready!
Call Carlton Polk (813)282-9068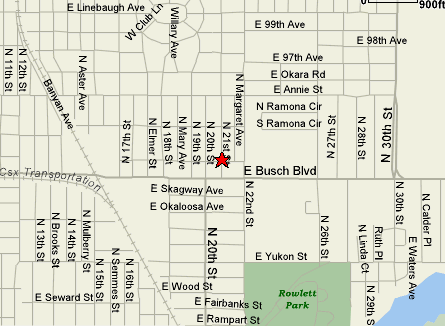 Apex Acquisitions & Holdings, LLC. is a Real Estate investment firm. We have a pool of qualified buyers who are interested in purchasing homes in the Central Florida and Sinkhole Houses in all of Florida! We will give you a FAIR offer within 24 hours. Call Today!
1-(888)-564-1075 (TOLL FREE)
Site Map
See more ugly homes for sale!